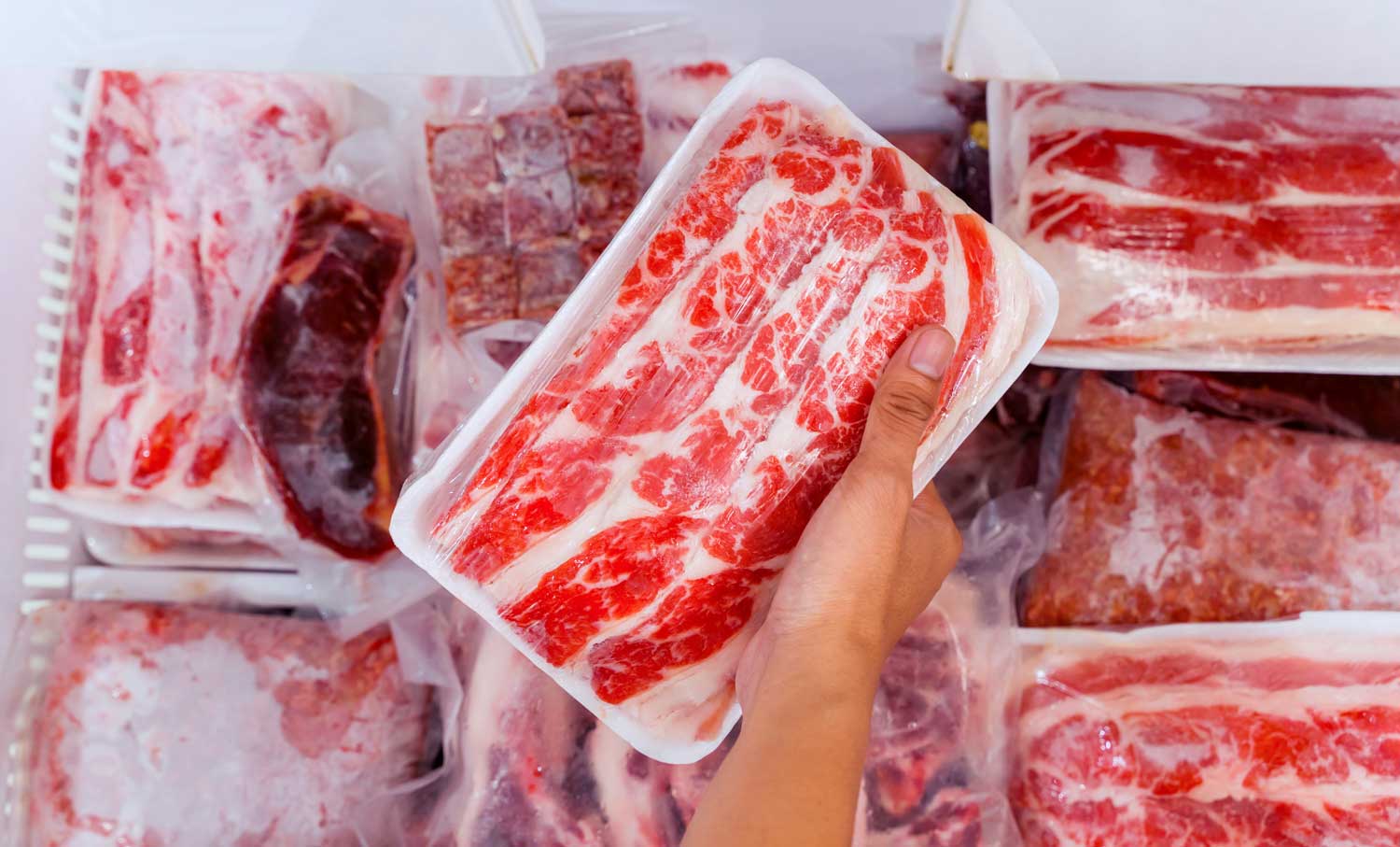 If you haven't been buying meat in bulk already, now is a great time to start. Buying meat in bulk requires a little extra prep, but it pays off in reduced cost, convenience and fewer trips to the grocery store. Whether you're trying a variety of different cuts or relying on old favorites, like ground beef, buying meat in bulk and storing it in your freezer is a smart and economical way to stock your kitchen.
Why buy meat in bulk?
Bulk meat in Alexandria, IN offers a number of great benefits for individuals and families alike:
Saves Money: As with nearly any food or product, when you buy in bulk, you save money. Grocery stores, butchers and farmers themselves tend to offer major discounts when you stock up on multiple pounds of meat. Plus, it affords you the opportunity to make bigger meals to portion out for pre-made or freezer meals, like pulled pork, chili, stews and more.
Fewer Trips to the Store: The fewer trips you have to make to the store, the better, especially when you're in a time crunch or feeling under the weather. Take one more thing off your "to-do" list when you buy in bulk—you'll never want to go back to buying in single pounds again.
Be Kinder to the Environment: Fewer trips to the store means using less gas, but it also helps cut down on packaging and waste. Grocery store meat often comes packaged in Styrofoam trays and plastic wrap, which might help preserve and store your meat temporarily, but is terrible for the environment in the long term. When you buy in bulk, you'll use less packaging and can portion out your meat in the sizes that you're most likely to use.
Always have Meat on Hand: Have you ever had a burger craving and realized that there's no meat in your fridge? Sure, you could go to the store or a restaurant, but it's much more convenient to buy in bulk and make sure you always have some type of meat on hand. You never know when a craving will strike, or when you'll be too under the weather to go out and forage.
Prepping and storing bulk meat
Prepping and storing bulk meat in Alexandria, IN requires a little extra freezer space, but it's easy. If the meat isn't already prepackaged in reasonable portions, simply use freezer bags to divide the meat into sizes you're most likely to use. (For some people, this will be in single servings or pounds, but for families, three or four pounds per package may be more appropriate.) Use a Sharpie to label the meat and date it, pop it in the freezer and you're done.
Bulk meat in Alexandria, IN
Since 2018, Horner's Midtown Market has been providing the area with the best meat department around, including meat bundle prep in Alexandria, IN. Our butchers offer rounds, chuck and ground beef that are sure to make your meals some of the best you've ever had. We also offer produce, a full deli, grab-and-go meals and pantry staples. Make your grocery shopping fast, fresh and easy when you stop by today.